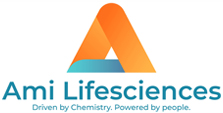 Ami Lifesciences Appoints Amit Kaptain as Chief Executive Officer
Mumbai, 15 September 2022: Ami Lifesciences ("AMI" or "Company"), the leading pure-play manufacturer and exporter of Active Pharmaceutical Ingredients ("API") and intermediates to leading pharmaceutical companies of the world, announced the appointment of Amit Kaptain as Chief Executive Officer ("CEO") of the Company. As part of the Ami Lifesciences senior management team, Amit will be responsible for building business strategy & longstanding global partnerships with leading pharmaceutical companies (including Big Pharma and Innovators) by developing products in niche therapeutic areas, and thereby becoming a reliable partner of choice from India.
Ami Lifesciences was started in 2004 by a first-generation entrepreneur, Girish Chovatia. Kedaara acquired a significant minority in Ami Lifesciences in February 2020. This is Kedaara's first investment in the API sector, and second investment in healthcare. Company has scaled at a CAGR of 25%+ to a revenue of ~INR 550crs. In order to achieve our vision of becoming one of India's leading pure-play API players Company and Kedaara have embarked upon the journey of augmenting the leadership team, and Amit's recruitment is the first step in that direction. We will continue to onboard high quality leadership and technical talent from the industry.
With 20+ years of experience in the API industry, Amit is a seasoned professional in driving sales, marketing and operations across global markets and has worked with large Indian MNCs such as Dr. Reddy's, Ranbaxy, and Sun Pharma. Prior to joining Ami Lifesciences, Amit worked as COO at Aurore Lifesciences. Prior to that Amit worked at Dr. Reddy's (DRL) for 7 years in various leadership roles and managed one of the top 10 P&L's in the API industry globally. At DRL, Amit was also responsible for product portfolio & strategy, customer service and new market development. At Ranbaxy, Amit was Head of Global API Sales & Marketing and was responsible for driving new product development. Amit spent ~6 years with Sun Pharma where he was responsible for sales & marketing in India, Far & South- East Asia. He is a B.Sc. in Chemistry and Master of Marketing Management, NMIMS from University of Mumbai.
Girish Chovatia, Chairman and Managing Director, Ami Lifesciences said, "India has emerged as a major pharmaceutical hub and witnessed increasing demand for APIs from around the globe. With our scientific and technological capabilities, research and manufacturing competencies, Ami Lifesciences is poised to maximise its impact on the global pharmaceutical industry. We are delighted to welcome Amit to the team. Amit has 20+ years of strong domain expertise in the API sector and has undertaken diverse leadership roles at Dr. Reddy's Laboratories, SunPharma and Ranbaxy. We are confident that Ami Lifesciences will emerge as one of India's leading and reliable API supplier under Amit's leadership."
Nishant Sharma, CIO & Managing Partner of Kedaara Capital said, "COVID-19 pandemic has prompted pharmaceutical companies across the globe to adopt a "China Plus One" strategy. The Indian Government is urging Indian companies to take advantage of the opportunity to become a viable and a reliable alternative to China. We are excited to welcome Amit and are confident of executing on our strategy by leveraging Amit's entrepreneurial, leadership, commercial and operational prowess. We will continue to build out the leadership team by recruiting experienced, high-quality professionals from the industry."
Amit Kaptain said, "I am very excited to be a part of the Ami Lifesciences growth story, and partner with Girish Chovatia and the Kedaara team. I am personally very excited about the prospects of the API industry, and will leverage Ami Lifesciences' strong product portfolio, R&D capabilities, and manufacturing competencies to create a world class leader which will be a reliable partner of choice from India. I am looking forward to working with the experienced team of Ami Lifesciences to achieve the company's vision, growth, and expansion plans."
About Ami Lifesciences Ami Lifesciences ("Ami") is one of India's leading pure-play manufacturer and exporters of APIs to leading pharmaceutical companies of the world. Company manufacturers complex generic APIs across 14 therapeutic categories at a world-class facility in Karakhadi, Baroda, with a total land area of 1 million+ sq. ft. spread out across 10 production blocks. The facility is fully licensed as per the Indian Factory Act and is compliant with and approved by EU-GMP, WHO-GMP, ISOQAR KFDA, PMDA, TFDA, COFEPRIS, IRAN MOH, etc.
Ami's R&D Center at Karakhadi has been approved by DSIR for developing API molecules. The total strength of the company is ~1200 people, of which ~200 persons work in QC/QA, and ~300 persons work in R&D/ADL/RA/IPR. Ami has demonstrated capabilities to manufacture complex APIs and be a trusted and reliable supplier globally for many of its products. These products are supported with DMFs, IMFs and API Dossiers along with technical packages.
Ami caters to 300+ customers across 60+ countries and is one of the fastest growing API companies in India. Some of the key products includes Tranexamic Acid, Benfotiamine, Febuxostat, Desvenlafaxine, Azilsartan, Diacerein, Sevelamar, Vonoprazan, etc.
Registered Office: 701 to 710, Lilleria 1038, Commercial Hub, Gotri-Sevasi, 30Mtr. Road, Next to Zydex Office, Vadodara
For more information about the company, please visit: http://amilifesciences.com/
About Kedaara
Kedaara is an operationally oriented private equity firm pursuing control and minority investment opportunities in India. It currently advises/manages over USD 3.6 billion through investments in several market-leading businesses across a variety of sectors including consumer, financial services, pharma/healthcare, technology/business services and industrials. Kedaara's operating partner model comprisesformer CEOs with proven track records of building market leading businesses enabling them to realise their full potential. Since its inception, Kedaara has focused on investments built through trust-based relationships with best-in-class entrepreneurs and management teams across secular fast growing end-markets. Kedaara was co-founded by Nishant Sharma, Sunish Sharma, and Manish Kejriwal. Its strategic partner, Clayton, Dubilier & Rice (CD&R), is a global private equity firm whose investment model blends financial skills with operating expertise.
For more information about Kedaara, please visit: https://www.kedaara.com
Media Contact:
Nalini Neha | Natashia Pereira Joshi
Gutenberg