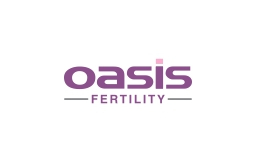 Kedaara Capital invests in Oasis Fertility, an innovator and one of the market leaders in assisted reproductive technology (ART) industry
The investment aims to strengthen Oasis' organic expansion and accelerate inorganic partnerships across India and adjacent markets to further its mission of being a research-driven, clinical excellence-oriented fertility platform
National, August 25, 2022: Oasis Fertility, one of India's most clinically advanced fertility chains, today announced an investment from Kedaara Capital, a leading private equity firm in India, for a significant minority stake in the company. This is Kedaara's second investment in the single speciality healthcare segment. With this USD 50 mn transaction and a commitment to deploy further capital for strategic acquisitions, Kedaara aims to support and fuel Oasis' growth towards realizing its vision of becoming the most respected and leading fertility chain in India and adjacent markets. The transaction will also provide an exit to InvAscent, who invested in the company in 2016.
Founded in 2009, Oasis has scaled to a network of 26 clinics across 16 cities while doubling its revenues in the last 3 years. Oasis' scientific and excellence-oriented culture has enabled it to bring pioneering treatments and procedures to the fertility market which is reflected in its high success rates. Further, Oasis enjoys a strong reputation for handling complex cases and delivering successful outcomes in patients with a history of unsuccessful IVF treatments. The company also runs a unique, accredited in-house training academy, Oasis School for Human Embryology and Reproductive Medicine (OSHERM), that has trained over 200 medical professionals and published over 60 research papers. Oasis is also known for its highest standards of ethics in the industry and has launched a first of its kind andrology (male infertility) practice, known as AndroLife.
Kiran Gadela, Co-Founder & Managing Director, Oasis Fertility said, "Kedaara's strategic partnership with Oasis is a significant milestone in our growth journey, and further cements our position as one of the most trusted providers of fertility treatments in India. We are delighted and excited about the prospects of leveraging Kedaara's in-depth understanding of the sector and the Indian market and their experience in supporting & scaling marquee healthcare assets. We look forward to this strategic partnership as we embark on a journey to pursue attractive synergistic acquisitions and create a leading fertility platform in India and South Asia to further our core purpose of helping couples achieve parenthood. With the help of our futuristic tech platform, we feel confident about executing on that strategy. We also thank the InvAscent team for their support over the past 6 years."
Dr Durga Rao, Co-Founder & Medical Director, Oasis Fertility said, "Oasis' patient-centric approach has been a symbol of excellence and transparency and our in-house training program has been the preferred choice for clinical talent in the country. We are delighted to welcome Kedaara Capital as a strategic partner on our mission to provide accessible, compassionate, and high-quality healthcare and to bring the joy of parenthood to couples across the country."
According to the World Health Organisation, infertility affects 15% of reproductive-aged couples worldwide. Moreover, research suggests that the ovaries of Indian women age nearly six years earlier than their Caucasian counterparts, leading to earlier onset of infertility among Indian women. A confluence of environmental and lifestyle factors has further increased the incidence of fertility in India over the years. Infertility can cause tremendous emotional and psychological distress amongst couples. However, with timely medical care from providers like Oasis Fertility, many couples battling infertility are able to conceive and become parents.
Nishant Sharma, CIO & Managing Partner of Kedaara Capital said, "Oasis has created a scalable, replicable model and espouses a unique culture with clinical excellence and ethics at its core. Moreover, its highly experienced and well-trained clinical team has become a hallmark of excellence in the medical fraternity. We are excited to partner with Dr. Durga Rao, Kiran Gadela and the Oasis team in the journey to bring high quality, pioneering approach towards fertility treatment to people across India and adjacent markets. Kedaara, with its operational expertise, experience in healthcare and availability of additional capital, will support Oasis in the next step of its growth journey and in realising its vision of becoming the leading fertility chain in the country and adjacent geographies. We look forward to partnering with like-minded and culturally aligned IVF clinicians and practices across India and South Asia to form a fertility platform with patient centricity and clinical excellence as its bed rock."
Vishy Chebrol, Co-Founder, CIO and Managing Director, InvAscent said, "We partnered with Dr Durga & Kiran in 2016 when Oasis was largely a Hyderabad focussed fertility chain. Since then, Oasis has successfully navigated the challenges of scaling. Along its journey, Oasis has gifted the joy of parenthood to thousands of couples. We wish them the absolute best in their journey to scale Oasis across the country."
O3 Capital acted as the exclusive financial advisor for the transaction and Samvad Partners was the legal counsel to Oasis Fertility. Quillon Partners acted as legal counsel to InvAscent and Veritas Legal acted as legal counsel to Kedaara Capital.
About Oasis Fertility
Bootstrapped and founded in 2009 by Dr Durga Rao and Kiran Gadela, Oasis Fertility ("Oasis") is amongst the most scaled-up IVF chains in India. Having started with its first centre in Banjara Hills, Hyderabad, Oasis today has 26 centres in 16 cities across the country. Oasis is a pure- play fertility player offering various assisted reproductive therapies such as OI/TI, IUI and IVF along with male infertility treatments.
Dr Durga is a renowned fertility specialist with 17 years of experience in the industry (including 8 years as a practising IVF specialist in NHS, UK and Canada) and heads the medical function Oasis as its Medical Director. She is passionate about the field of reproductive medicine, has several research publications in her name, and has trained over 100 medical professionals. Kiran is first generation entrepreneur with over 25 years of work experience and has built the company from scratch. As the Managing Director of the company, he is responsible for the overall strategy and growth of the organization. Prior to starting Oasis, Kiran was an IT and management professional, having worked with large global corporations for over 12 years.
Oasis has played a pioneering role in the adoption of advanced equipment and therapies such, mTESA, ERA, PGT/PGS. Deeply committed to providing high quality care, Oasis' systems and processes are aligned with global best practises thereby establishing a reputation for its ability to manage complex cases as it continues its mission to enhance the quality of care and bringing the joy of parenthood to couples across the country.
Website: www.oasisindia.in
About Kedaara
Kedaara is an operationally oriented private equity firm pursuing control and minority investment opportunities in India. It currently advises / manages over ~US$ 3.6 billion through investments in several market leading businesses across a variety of sectors including consumer, financial services, pharma/healthcare, technology / business services and industrials. Kedaara's operating partner model comprising former CEOs with proven track records of building market leading businesses enabling them to realize their full potential. Since its inception, Kedaara has remained singularly dedicated to its stated strategy of focusing on investments built through trust-based relationships with best-in-class entrepreneurs and management teams across secular fast growing end markets. Kedaara was co-founded by Sunish Sharma, Nishant Sharma and Manish Kejriwal and combines the strengths of a well-networked, highly experienced local investing and operating team, with the experience of their strategic partner, Clayton, Dubilier & Rice, a global private equity firm whose investment model blends financial skills with operating expertise. For further information about Kedaara, please visit: https://www.kedaara.com