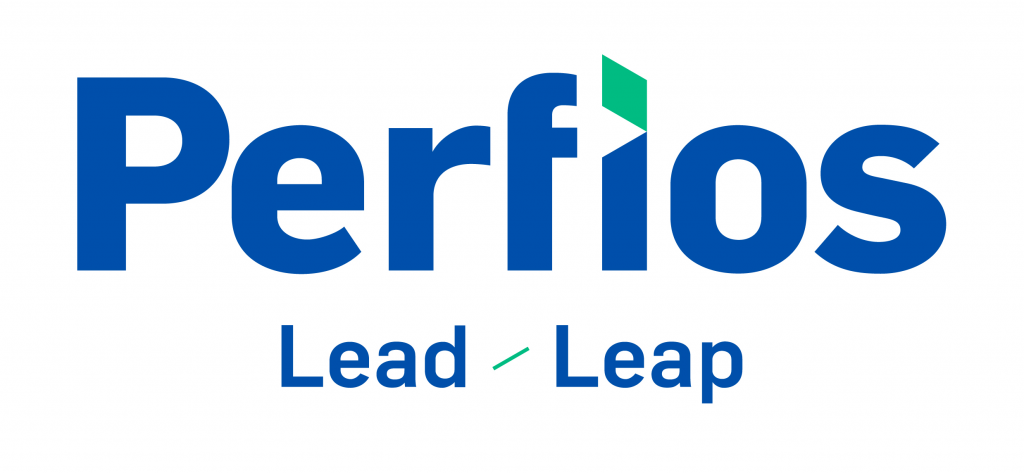 Perfios announces $229 Million Series D Funding by Kedaara Capital
Bengaluru, India, September 11, 2023: Perfios, India's leading B2B SaaS Fintech company, announced today that Kedaara Capital, a leading private equity investor, will invest $229 Million in its Series-D funding round, through the combination of a primary fund raise and a secondary sale. This marks one of the largest investments in an Indian B2B SaaS company this year.
Perfios, a market leader in India with a strong footprint in the Middle East and Southeast Asia, plans to deploy the funds in fueling its continued global expansion plans in North America and Europe. The company also plans to invest in new-age technologies to enhance its comprehensive stack of Decision Analytics SaaS products to solve the entire end-to-end customer journey across banking, insurance, and embedded commerce.
On signing the definitive agreement with Perfios, Nishant Sharma, Founder and Managing Partner, Kedaara Capital, said, "Led by one of the strongest teams in the space, Perfios has created truly the best-in-class fintech SaaS business that plays on the strong secular growth and increasing digitization levels in the financial services sector in India and globally. Their pioneering approach has led to a strong positive flywheel effect that will help the company maintain its market leading position, and we are excited to partner with them." Kartikeya Kaji, Managing Director, Kedaara Capital further added, "We look forward to using our operational expertise and deep connectivity in the financial services and technology spaces to help support the company in this next phase of its growth journey."
Commenting on the development, Sabyasachi Goswami, CEO, Perfios, said, "Since our inception in 2008, Perfios has consistently led the way as a category-creating leader in the SaaS space. I am filled with immense gratitude and excitement to have led this journey with our 1000+ trusted partners. This investment will help us in strengthening the digital transformation journey of our partners, thereby powering financial inclusion and providing access to financial services to billions across the globe. We are very happy to have Kedaara Capital as a new investor, and thankful to Bessemer Venture Partners and Warburg Pincus for their continued support and confidence in us."
V. R. Govindarajan, Co-Founder and Chairman, Perfios, commented, "Every step of Perfios' journey has been shaped by the collective passion of our team. This funding underscores not just our achievements and the tireless dedication of our employees, but also our commitment to employee wealth creation through ESOPs. With gratitude and renewed passion, we're poised to continue our transformative journey, championing innovation in the financial sector."
With frugality and efficiency being at the center of its business, Perfios has displayed strong financial standing by achieving aggressive revenue targets of 100% YoY growth and constantly improving its bottomline. With a current footprint in 18 geographies, Perfios continues to expand their business in global markets and build sophisticated and new-age technologies that will enhance the customer experience and reduce complexities.
With Bessemer Venture Partners joining in 2017 during the Series A round and Warburg Pincus in 2019's Series B, Perfios has garnered significant backing from these esteemed investors over the years. On the new round of investment, Vishal Mahadevia, Managing Director & India Head, Warburg Pincus, said "Having been a part of Perfios' journey from its early stages, we continue to be impressed by the Company's relentless drive, customer-centricity and innovation. Their commitment to revolutionizing the financial services sector has been unwavering, and this new round of funding further solidifies our belief in their vision. As Perfios continues to redefine the industry, we're proud to reaffirm our support and look forward to the company scaling even greater heights in the future."
Vishal Gupta, Partner, Bessemer Venture Partners, commented "From our initial investment, we recognized the immense potential in Perfios and their unique approach to the B2B SaaS Fintech space. As they embark on this new chapter, BVP is excited to continue our partnership, confident that Perfios will set new benchmarks in the industry."
About Perfios:
Founded in 2008, Perfios is a global B2B SaaS company serving the Banking, Financial Services and Insurance industry in 18 countries, empowering 1000+ financial institutions. Through their pioneering software platforms and products, Perfios helps financial institutions to take big leaps by shaping their origination, onboarding, decisioning, underwriting and monitoring processes at scale and speed. Perfios delivers 8.2 billion data points to banks and financial institutions every year to facilitate faster decisioning, and processes 1.7 billion transactions a year with an AUM of $36 billion, significantly accelerating access to credit and financial services for their clients' customers. Headquartered in Bangalore, with offices worldwide and with 75+ products and platforms, and over 500+ APIs, in Perfios, their clients have a confidant and a robust start-to-end tech platform. To know more, visit www.Perfios.com and follow them on LinkedIn, Facebook, Instagram, YouTube.
About Kedaara Capital:
Kedaara is an operationally oriented private equity firm pursuing control and minority investment opportunities in India. It currently advises / manages more than US$ 3.5 billion through investments in several market leading businesses across a variety of sectors including financial services, technology / business services, consumer, pharma / healthcare, and industrials. Kedaara's operating partner model comprising former CEOs with proven track records of building market leading businesses enabling them to realize their full potential. Since its inception, Kedaara has remained singularly dedicated to its stated strategy of focusing on investments built through trust-based relationships with best-in-class entrepreneurs and management teams across secular fast growing end markets. Kedaara combines the strengths of a well-networked, highly experienced local investing and operating team, with the experience of their strategic partner, Clayton, Dubilier & Rice, a global private equity firm whose investment model blends financial skills with operating expertise. For further information about Kedaara, please visit: https://www.kedaara.com