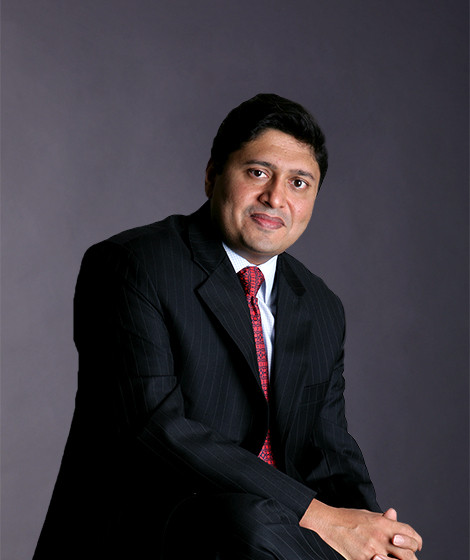 Founder and Managing Partner
Manish Kejriwal, Founder and Managing Partner: Manish co-founded the firm in 2012 along with Sunish and Nishant. In early 2004, Manish founded the India office of Temasek Holdings Pte. Ltd. ("Temasek"), where he headed all its investments and other activities until September 2011. During this time, Temasek invested over US$4 billion in India. He was a Senior Managing Director and also held multiple responsibilities in Temasek Singapore. He was a core member of its senior leadership team and a key member of Temasek Holding's Senior Management Committee (SMC), and its Senior Investment & Divestment Committee (SIDC).  At different times in his career, he also led the firm's investments in Financial Services, and initiated its investments in Russia, Africa and the Middle-East.
Manish brings over 15 years of experience, encompassing the full cycle of experiences in private equity across a variety of industries and sectors in private and public companies, and in other private equity funds. Prior to Temasek, Manish was a Partner at McKinsey & Company, Inc. ("McKinsey") and was part of their New York, Cleveland and Mumbai offices. He helped found "The Private Equity Practice" during his years in New York and was instrumental in conceiving and co-authoring the widely followed "NASSCOM McKinsey reports". Prior to McKinsey, Manish had worked at the World Bank in Washington D.C. and with Goldman Sachs (Principal Investment/Corporate Finance) in Hong Kong. Manish received an AB from Dartmouth College where he graduated Magna Cum Laude with a major in Economics and Engineering Sciences and where he received the Dean's Plate. He holds a Master of Business Administration from Harvard University, where he graduated with high distinction as a Baker Scholar.
Manish is currently a member on the boards of Parksons, Bajaj and Bharti. Over the years he has been on the boards of various companies: Temasek Holdings Advisors India, Punj Lloyd, Bharti Infratel, Fullerton Financial Holdings and Fullerton India Credit Company. He is passionate about driving a few select education initiatives reflected by his ongoing involvement in the United World College movement, as a founder trustee at Ashoka University and as a member of the Harvard Alumni Board.  He is an active member of the Young Presidents' Organization (YPO) and was named a Young Global Leader (YGL) by the World Economic Forum. He was profiled as one of the "25 hottest young executives in India" by Business Today.  He has authored various articles on private equity in India and has been profiled in various newspapers and periodicals. He is a sought-after speaker at numerous conferences in India, Asia and North America. Manish had also served as a member of the Alternative Investments Policy Advisory Committee, constituted by SEBI.